The Silencing of Black America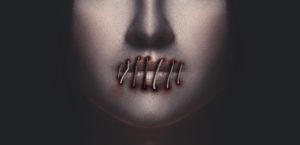 In 2015, there were 12 black-owned television stations, 1 black-operated radio/TV network (traded publicly), 1 black-owned business/financial magazine, and 1 morning news show, 1 public broadcasting station licensed to and operated by a historically black college university.
It is currently on the auction block for sale.
There are 0 black-owned daily newspapers and 0 black-owned 24-hour news channels (although one was expected to launch 2015 at Florida Agricultural and Mechanical University /FAMU).
This media black-out has forced Black America to cover its eyes as mainstream media plays fast and loose with black images such as public executions of black men played so often one might think it was a drum loop on the latest hip-hop track.
In contrast, does a combatant beheading his captive play out so cavalier on the evening news?  Or are we more likely to hear:
"We, here at [insert news station] have chosen not to show the footage out of respect for the family and small children who may be watching."
Where is the respect for the black family, or black children?   Who manages the media images of African-Americans? Who controls the narrative?  Who speaks for African-Americans?
Or is corporate media stepping up in its role as ventriloquist for Black America?
We here at The LeadStory believe it's important to know the answers.
We put the spotlight on Black-owned mass media and non-black owned media outlets responsible for amplifying the voice and concerns of the African-American community in North America.  The LeadStory also looks at how black Americans consume media; black media executives and their role in providing a voice for minority issues; their decision-making process and its effect on the African-American community.
Africans in America lost their history once; it's important to keep track of those charged as record keepers of today.