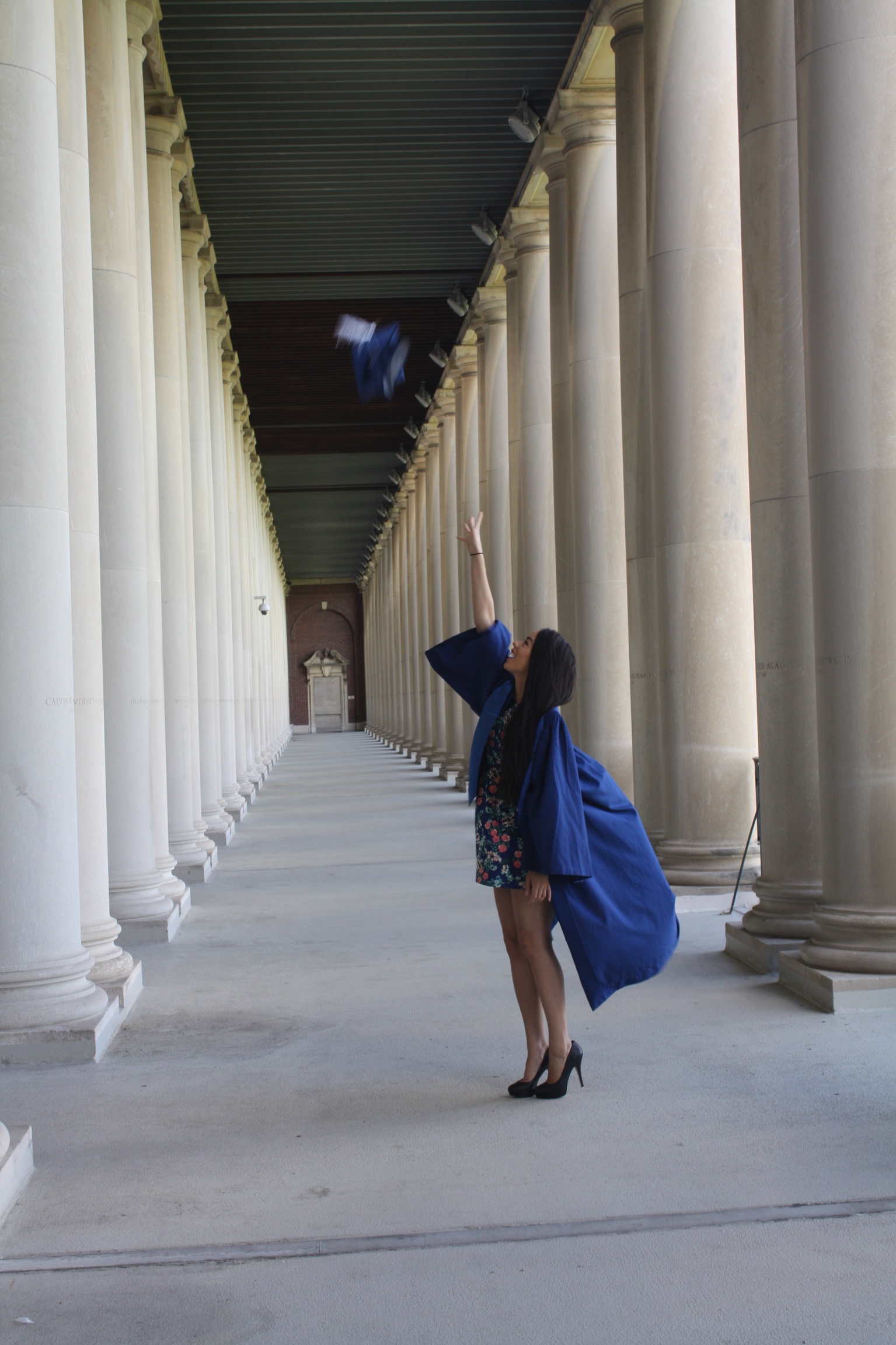 When Chesley* entered the University of Illinois at Urbana-Champaign in 2010, black women were making history as the most educated group in the United States.
The National Center of Education Statistics1 reports for the academic years 1999-2000 through 2009-10, degree-granting institutions conferred more academic degrees to women than men.
Black women received the highest percentage of the millions of associate's, bachelor's, master's and doctor's degrees awarded during this time period than all other ethnic groups.
If Chesley's academic success is any indication, she continues the most educated trend after receiving her Bachelor's of Science degree (Psychology/Statistics) in 2015.
The academic boon for black women, however, is bittersweet.
The higher the percentage of degrees also means black women are also carrying the higher percentage of student loan debt2 .  Sallie Mae's, "How we save for college" indicates that some black families have saved an average of $11,000 for college 3 – with the average public college annual tuition costing more than $18,000.
This shortfall, Gallup, Inc. reports, means that 50 percent of black college grads are saddled with more than $25K in student loans.   Even when students, such as Chesley, have a full-ride scholarship, the student may have to take on an academic loan just to enjoy a quality of life during those lean academic years.
But it is not all doom and gloom.  There are a few ways for black women to make those academic degrees work for them instead of having extra student debt work against them.
As President Obama said in his commencement speech to Morehouse College graduates "As African-Americans, you have to work twice as hard to get by."
Therefore, as a black woman that means get ready to do some heavy lifting.
If you're starting college in the fall;
Continue researching and applying for all the federal, state, municipal, academic grants available
Ask your School's financial aid representative if there is money available. Don't let him/her tell you what you qualify for, instead ask what is available. Decide if you qualify -then apply!
Where do you shop? What is your favorite store? Airline? Who is your favorite designer? Who is favorite musical artists? Actor/Actress? Athlete? Ball Player? Many of our favorite places to spend time, money and our favorite celebrities have foundations and charities. Use your search engine to find out who awards academic scholarships and apply.
If you already have student loans; in addition to the Federal Student Loan Forgiveness plans5, another way to pay down on your loan is:
to join a forward thinking company who has added student debt repayment as a benefit. The U.S. Government, and a host of companies will pay off up to $10K of their employee's student loan.  Check out these companies that are offering ways to ease their employees' student loans burden.6
Go to benefits.gov 7 The resources may not help to pay off student loans but there are some grants, scholarships and fellowships to help you advance in your field.
* not her real name
Oh by the way, this video from attn: is actually What I found on The Internet. It's the source that is the inspiration for this article.
More of What I Found On The Internet Today, next Thursday!
Black women are now America's most educated group.