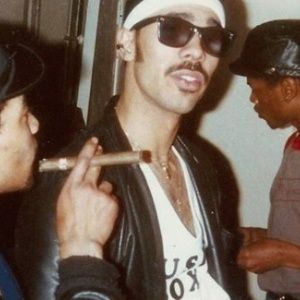 The day Disco died, House music was born. Or at least that's the message from Director Jake Sumner and Producer Ravi Amaratunga Hitchcock in their two-part documentary, "I Was there when House Took Over the World."

The two-part docu-series airs May 2017 on the British broadcast television Channel Four.

Part one, "House was Born", focuses on the social and cultural environment that gave rise to the genre in the late 70s.

House luminary, DJ Frankie Knuckles, ushered in the iconic musical genre at the Black-owned members-only Gay club called the Warehouse on the Southside of Chicago.
Knuckles dubbed the "Godfather of House" said, "House music was Disco's revenge."

Frankie Knuckles playing in central London in 2007. Photograph: Getty Images

Some say House music got its name from the local record store, Imports Etc. Although, no one played the bass thumping, soul-vibrating and foot-stomping music at the Warehouse.

Part two, "House went Global" explores the chart-climbing ascent. DJ Steve "Silk" Hurley said, of Knuckles after his passing in 2014:

"It wasn't so much a technical thing with him or what beat he was mixing, it was more what record the people wanted to hear after the record he was playing, and what was gonna take the energy up, up, up. That was one of the things that made you want to go to hear him."

"I Was there when House Took Over the World" is online at Channel4.
Source: New Documentary Explores Black Gay History of House Music