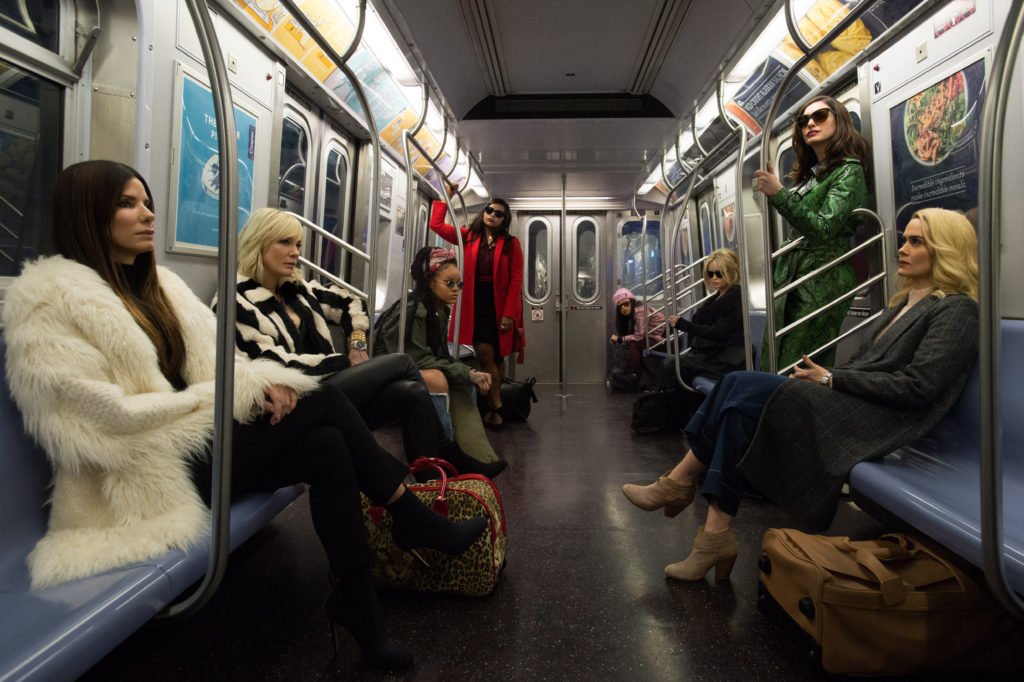 OCEAN'S 8 – Warner Bros. Pictures' and Village Roadshow Pictures' all female caper heist flick with
music superstar Rihanna is coming to a big screen near you.  She is set to join a group of A-list Film, Television and Web actresses in the updated Ocean's 8 caper heist flick set in New York City. 
Ocean's 8 expected release June 8, 2018.
If this photo contains any clues about the film's outcome, the heist may not come off as expected.  Black Grandmothers throughout the African Diaspora warn about putting your pocketbook/bag on the floor because it lowers your money. #BigMamaSayings