The popular publications have been among the most influential media focused on African Americans for more than 70 years.
In an exclusive, The Hollywood Reporter reveals Ebony Media Operations has signed on with the world's largest talent agency, WME (William Morris Endeavor), for what appears to be a client/agent relationship.
In the partnership, Ebony Media Operations is looking "to expand its current print and digital footprint, enhance the brand and utilize the magazine's over 70 years of archival content."    
Richard Prince's Journal-isms reports that Ebony Media Operations executives have also let go about a dozen or more of their top editors and is combining Ebony editorial operations with Jet Magazine based in Los Angeles, where WME is headquartered.
This move comes right on the heels of some freelance writers shaming the 70-year old publication for nonpayment using the hashtag #ebonyowes on the social networking site "Twitter". 
With this new deal with WME, with Linda Johnson-Rice, renamed as CEO, not only will Ebony have access to A-list celebrities, sporting, corporate events, et al they may be in a better position to pay their writers.  But at what cost to the editorial integrity of the African-American Lifestyle Magazine? 
The Johnson Publishing company sold both its publications to a Texas-based private equity firm CVG Group in May 2016.  The firm was co-founded and is chaired by Michael Gibson.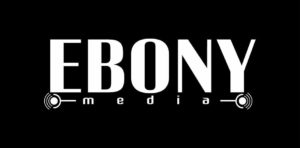 Source: WME Signs Jet, Ebony Magazines (Exclusive)
Source:  Journal-isms.com
Source: ChicagoTribune.com Business
Source: Theroot.com
Source: Chicagobusiness.com