Black Lives Images – Going Once, Twice, Sold!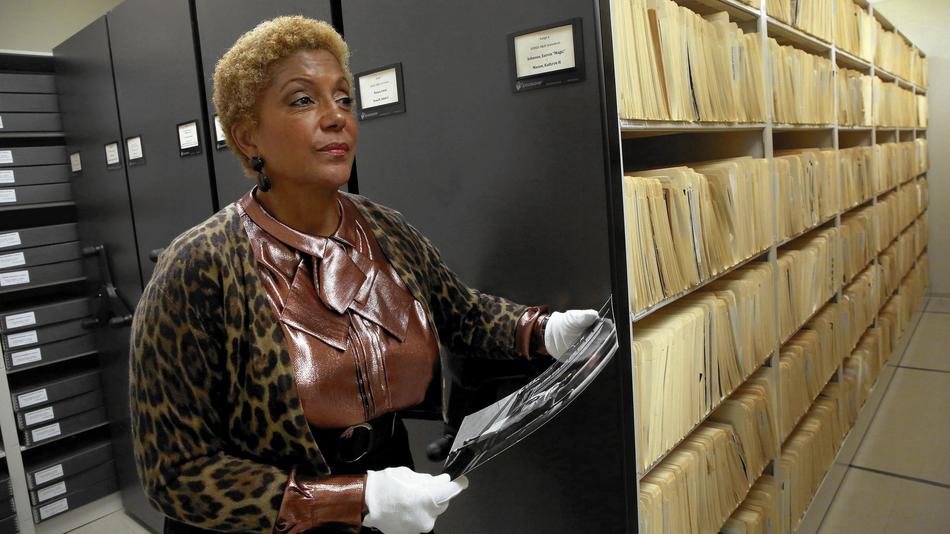 It's an end of an era as Johnson Publishing Company's iconic photo archive collection is expected to go on the auction block.  But if you head up to Boston's Colby Museum, you may get a final glimpse of what could be the last time the archive is publicly displayed.  Artist Theaster Gates' "Facsimile of Cabinet of Women Origin Stories"features 3000 images from the archives.  The exhibit closes on September 08, 2019 and by then the photo collection may have a new owner.
On April 09, 2019, Linda Johnson Rice, CEO, Johnson Publishing, LLC  and dba Fashion Fair Cosmetics, filed a petition for Chapter 7 liquidation in United States Bankruptcy Court of the Northern District of Illinois. The filing has put at risk the photo archive collection that according to Chicago Tribune
(Jan 23, 2015)
has an estimated value $40 million.  In 2018, Hays Specialist Recruitment, in the United Kingdom forced the cosmetics company's British unit into liquidation.   No word on the fate of Fashion Fair's U.S. division.
The photo archive collection is now in possession of Hilco Streambank, hired by  Miriam R. Stein, chapter 7  trustee of Johnson Publishing, LLC.  In a news release, the intellectual property advisory firm list more 3 million negatives and slides, 983,000 photographs, 9000 reels and 166,000 contact sheets in the collection. Some of the rare photos are on  Instagram @jpc_photoarchive.   
If the bankruptcy court approves, the auction takes place the week of July 15, 2019.
---