Blitter – An ISM-Free Social Network?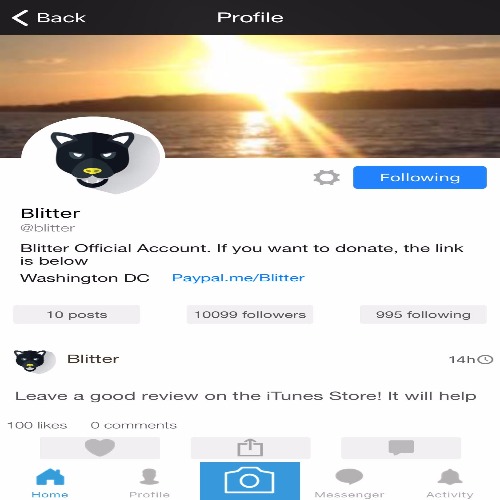 Blitter, a new social networking app created by Patrick Francis, made its debut on October 5, 2017. The Blitter profile listed in the iTunes Store indicates:
"Blitter is a social network built on love, passion, and empathy. Blitter does not condone racism, sexism, harassment, bots, or hate speech whatsoever.   We are 100% independent from any investors and display no ads!"
Frances doesn't make the claim but I suspect Blitter is a mashup of BLACK TWITTER.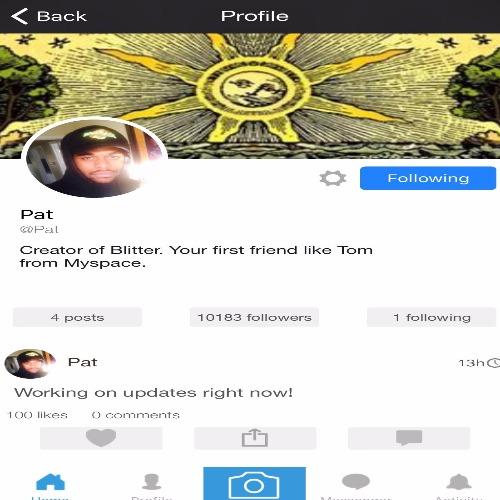 I signed up today. Being an early adopter comes with its own set of anxiety-inducing questions.
I've already contacted support to ask why the app hasn't requested access to my photos.
"Apps that have requested access to your photos will appear here.
It doesn't.
I can access my photos on the app but I didn't give permission. I also want to know how the app verifies my identity. I like the illusion of privacy.
If you decide to leave the network, it's easy to delete your account. Some apps, such as HYPEAPP, make it extremely difficult to remove your account.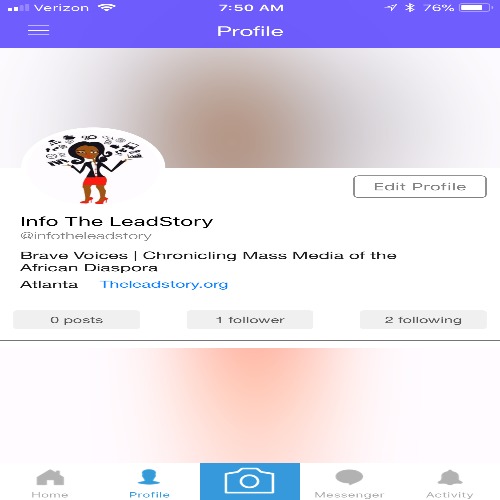 Once you download the app it's easy to register on the site.
Note: The @ username is the first and last name used to register.
The app is end-user friendly and intuitive. Click the camera icon and a screen appears that will allow you to add or shoot a 15-second video or photo. Choose the text icon to write a 120-character status.
Francis's profile update indicates he's in the process of updating the app. There should be a new update on Tuesday.
Currently, Blitter is only available for IOS devices
Update: Now on google play and android only.
About https://blitterapp.com/terms/about-us
---