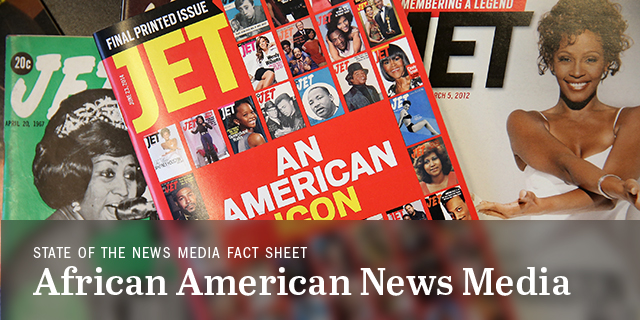 Pew Research center reports Black-owned Newspapers are now mostly community weeklies and circulation holds steady among those that are audited.
Magazine circulation is down for the 4 big publications Ebony, Jet, Essence, Black Enterprise.
Digital news and community platforms catering to African-American readers is up on computers but African-Americans spend less time on mobile devices.  As for Broadcast television in 2015 there were 12 black-owned television stations; 7 of which are owned by political commentator Armstrong Williams. The first and only public broadcasting station, WHUT, licensed to and operated by Historically Black College and University is currently up for sale.